Be the architect of your PDFs
Altering your PDF's page structure is as easy as shuffling paper documents.
It's safer too, no papercuts.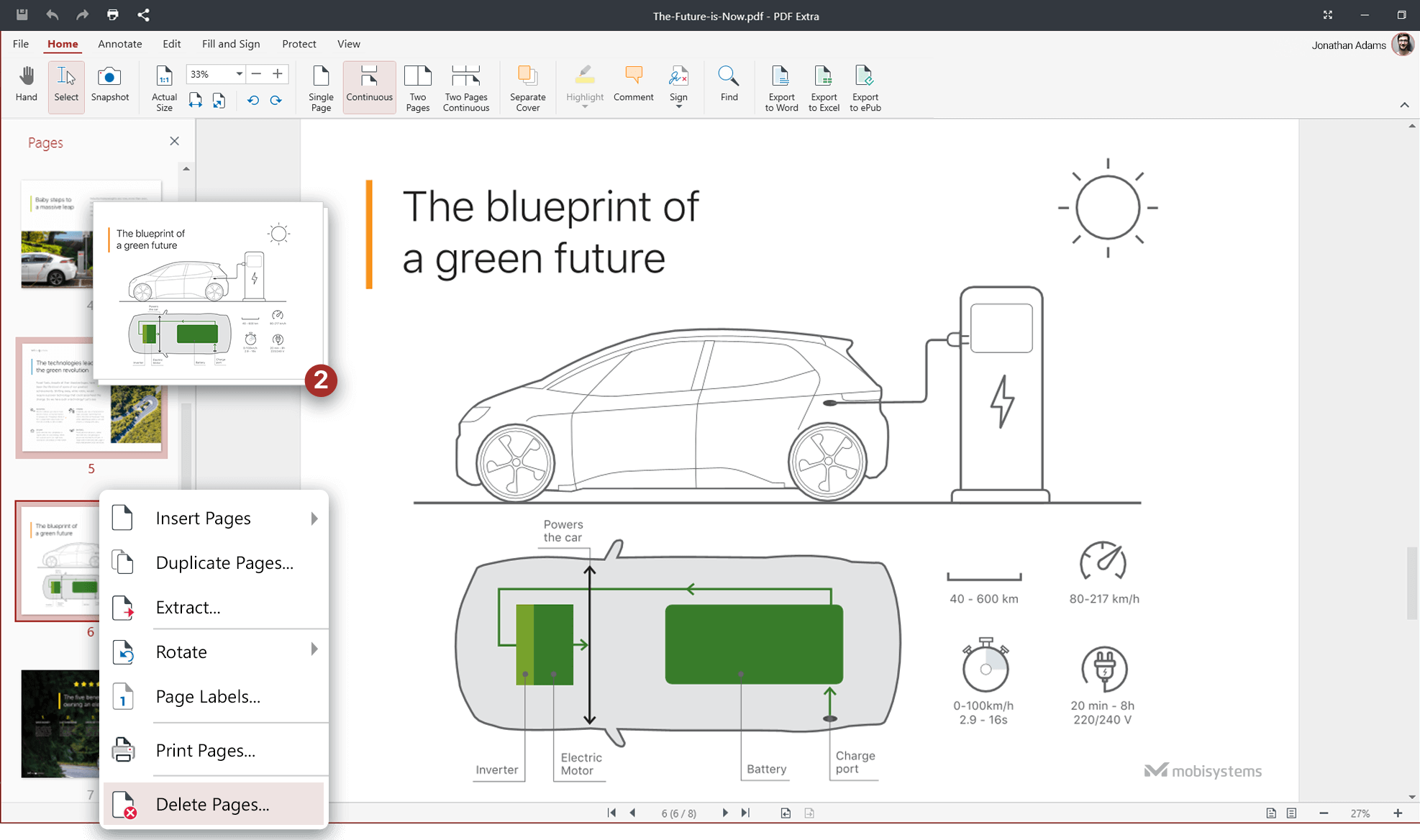 Watch video
Pages
Changing the page
structure of PDFs can be
annoying, but it doesn't
have to be. Add, delete,
reorder or extract pages
from your PDF with ease.
Combine
Looking up info from 50
different PDFs?
Just combine them into a
single file, one PDF at a
time, until you have
everything you need in
one place.
Labels &
Bookmarks
Add page labels and
bookmarks for important
pieces of information to
make PDF navigation
easier or just to remember
where you stopped
reading your eBook.