Easy reading for the hungry mind
Regardless if it's your favorite eBook, a small invoice, or a massive annual report, your reading
experience can always be finetuned for your comfort.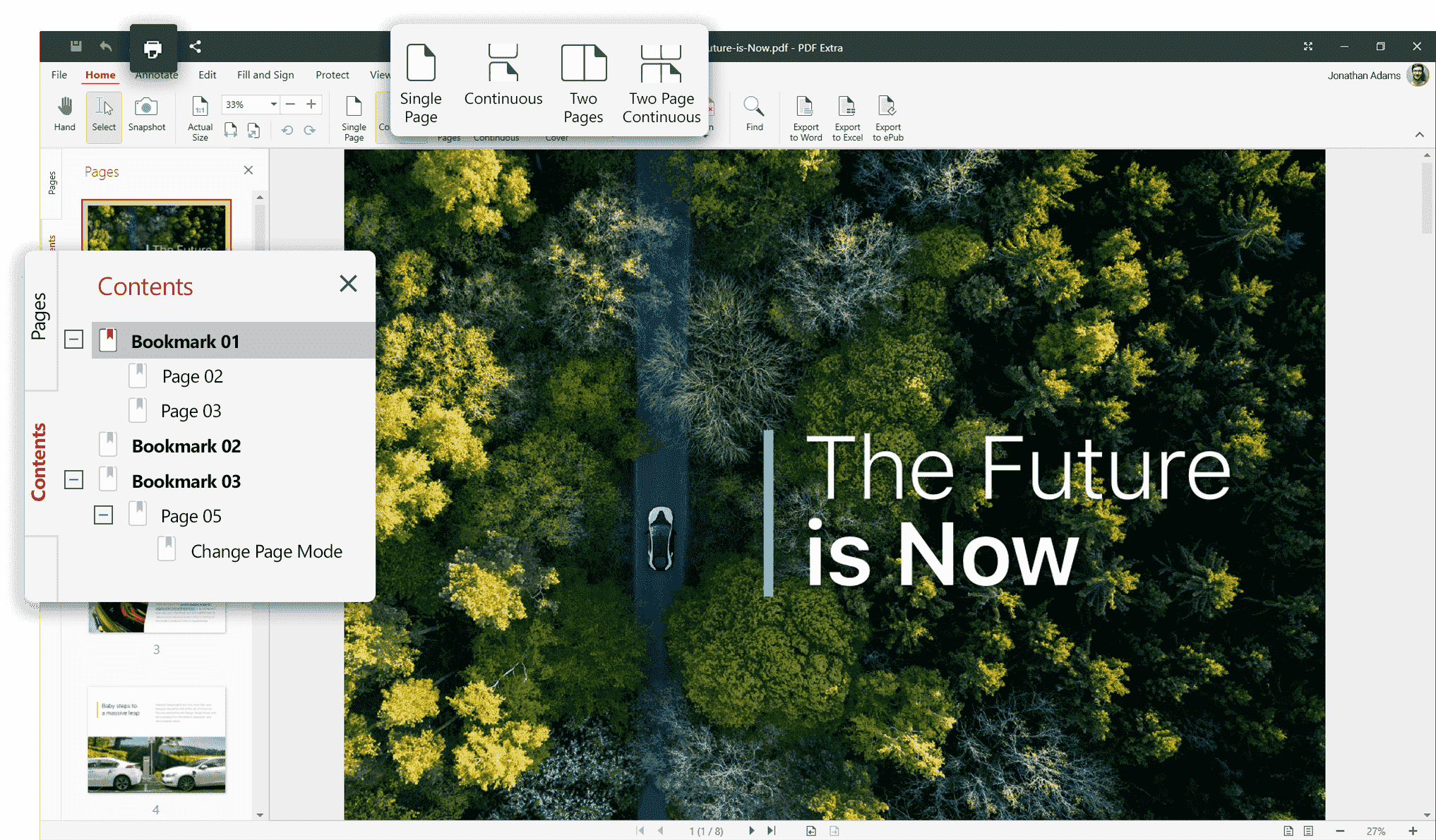 Watch video
Page Modes
Tweaking the page modes
makes all the difference.
Reading an eBook? Use the
Single Continuous page mode.
Cross-checking information?
Switch to two-page mode.
Bookmarks
It's midnight already?
Time flies when you're
reading a nice eBook.
Continue where you left
off by placing a bookmark.
Print
Finetune the way you print.
Select specific pages, their
orientation, page mode,
collation, sizing & number
of copies.