Convert and continue your work
Your time is too precious to worry about small technical obstacles like file formats. Convert to leap over them
on your way to reaching your goals.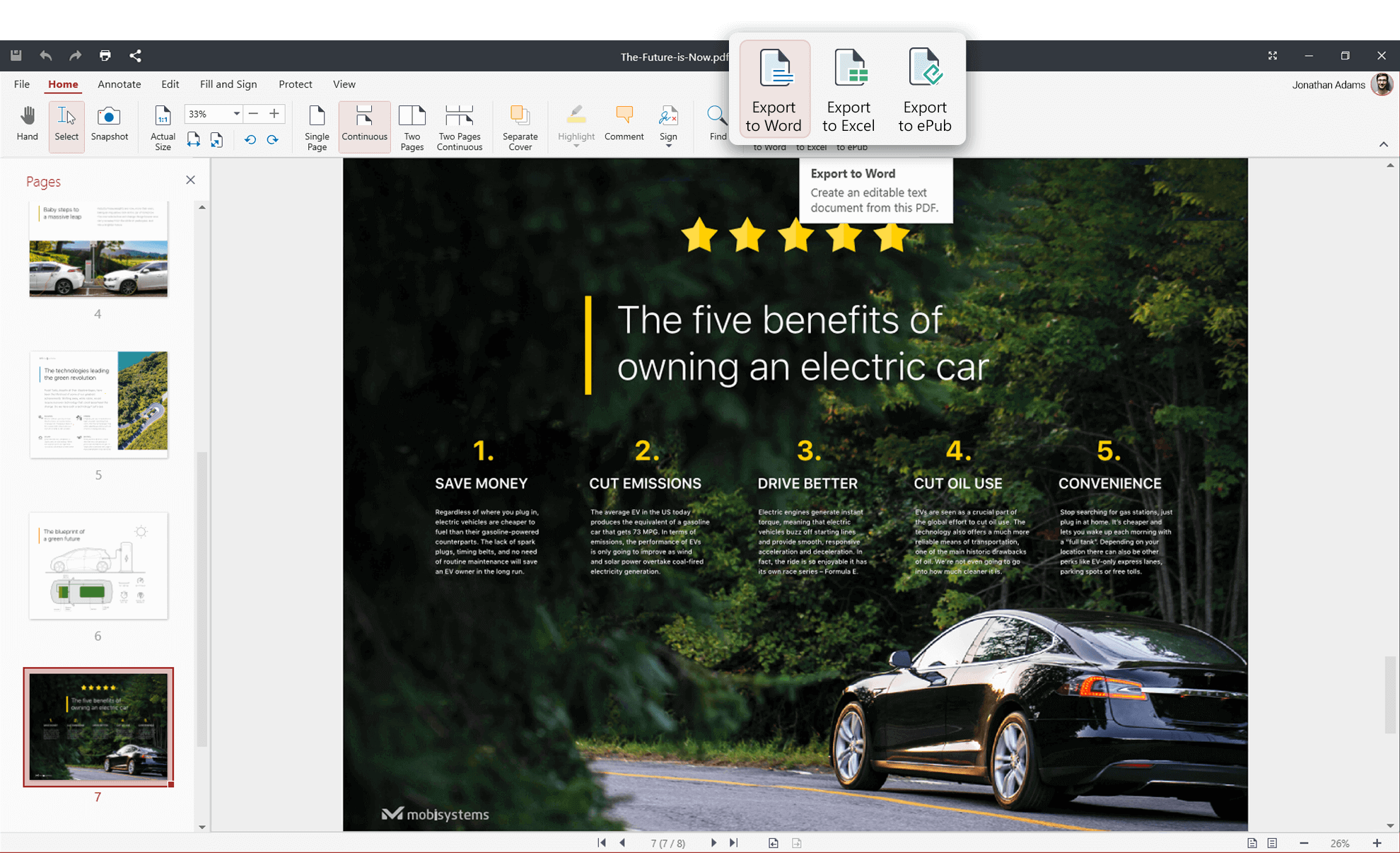 Watch video
Word
Need to drastically
overhaul a PDF?
We've got you. Just convert
it to editable Word formats
and make your edits.
Simple stuff.
Excel
Want to tweak figures in
your PDF?
Just convert it to Excel
formats to make in-depth
calculations. Ensure your
words are always backed
by cold, hard numbers.
ePub
Few conversions open
the door to so many
possibilities as the PDF to
ePub conversion.
Enjoy your favorite eBooks,
articles and catalogues
with a simple conversion.