Work with layers
Show or Hide layers

Information can be stored on different layers of a PDF. You can view, navigate, and print layered content in PDFs created in third apps. 
You can control the display of layers. Use the Layers pane to examine layers and show or hide the content associated with each layer.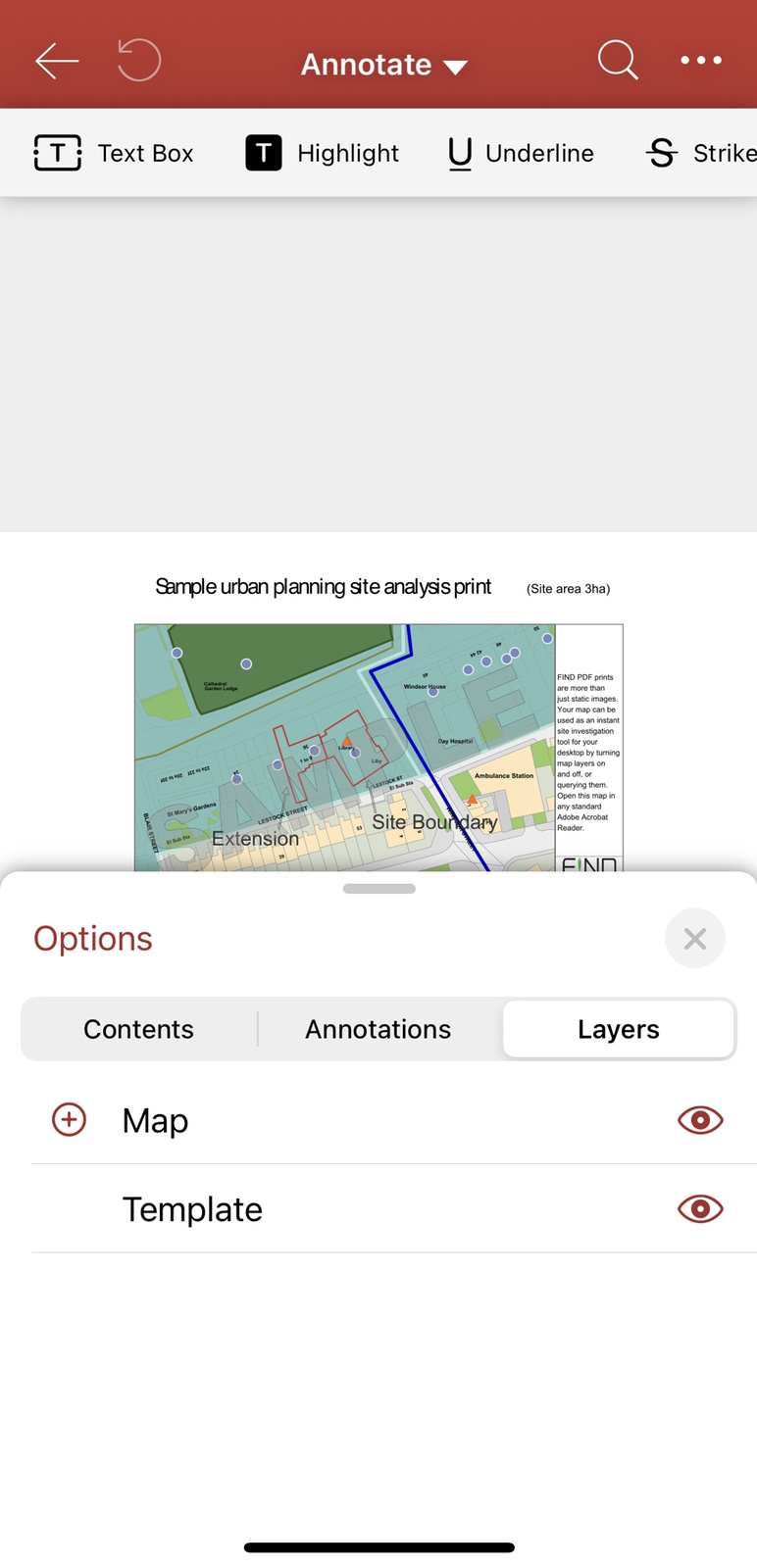 Eye icon indicates a displayed layer. When the Eye icon is crossed, the layer is hidden. 
You can set the initial visibility state of the layer to 'shown' or 'hidden' when a document is first opened. To set or change the default state, tap on the Eye icon.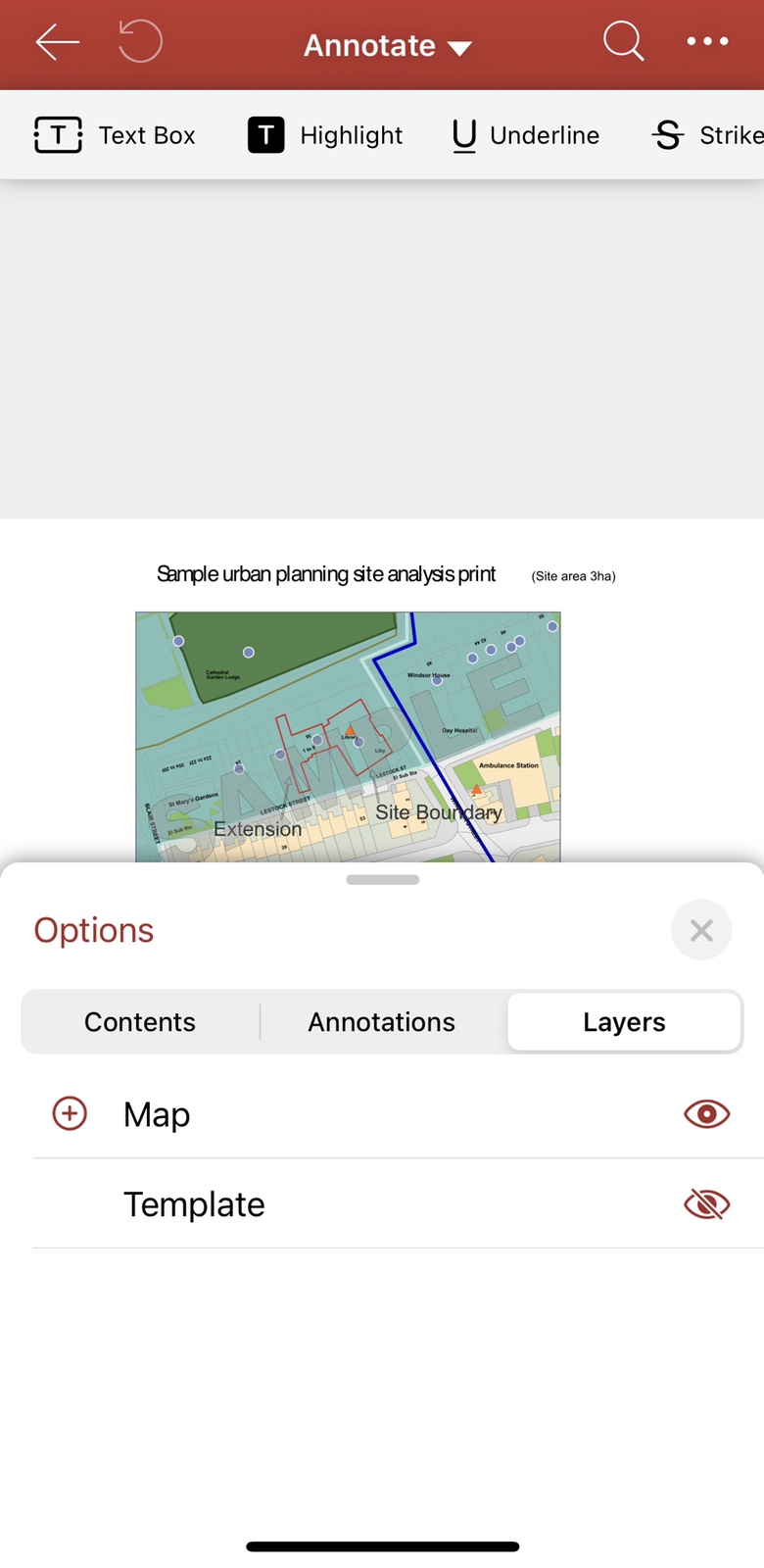 You can also expand or collapse all layers:
Tap on Layers.


Tap on Options.