Activate PDF Extra
App store subscriptions
You subscribed to PDF Extra on a partner app store - Microsoft Store, Apple App Store, Google Play, Huawei AppGallery. 
When you subscribe to an app on any of the stores, the order is instantly delivered. Your license will associate with your account.

Activation keys 
You purchased or received an Activation key. 
When you purchase PDF Extra on Amazon, mobisystems.com, BestBuy, Walmart, or another website or store, you will receive an activation key. 

The steps to activate your PDF Extra license will vary with your platform. Choose your platform below: 
Example of a PDF Extra one-off activation key: YYYY-YYYY

On your Windows device:

1. Open PDF Extra and click File.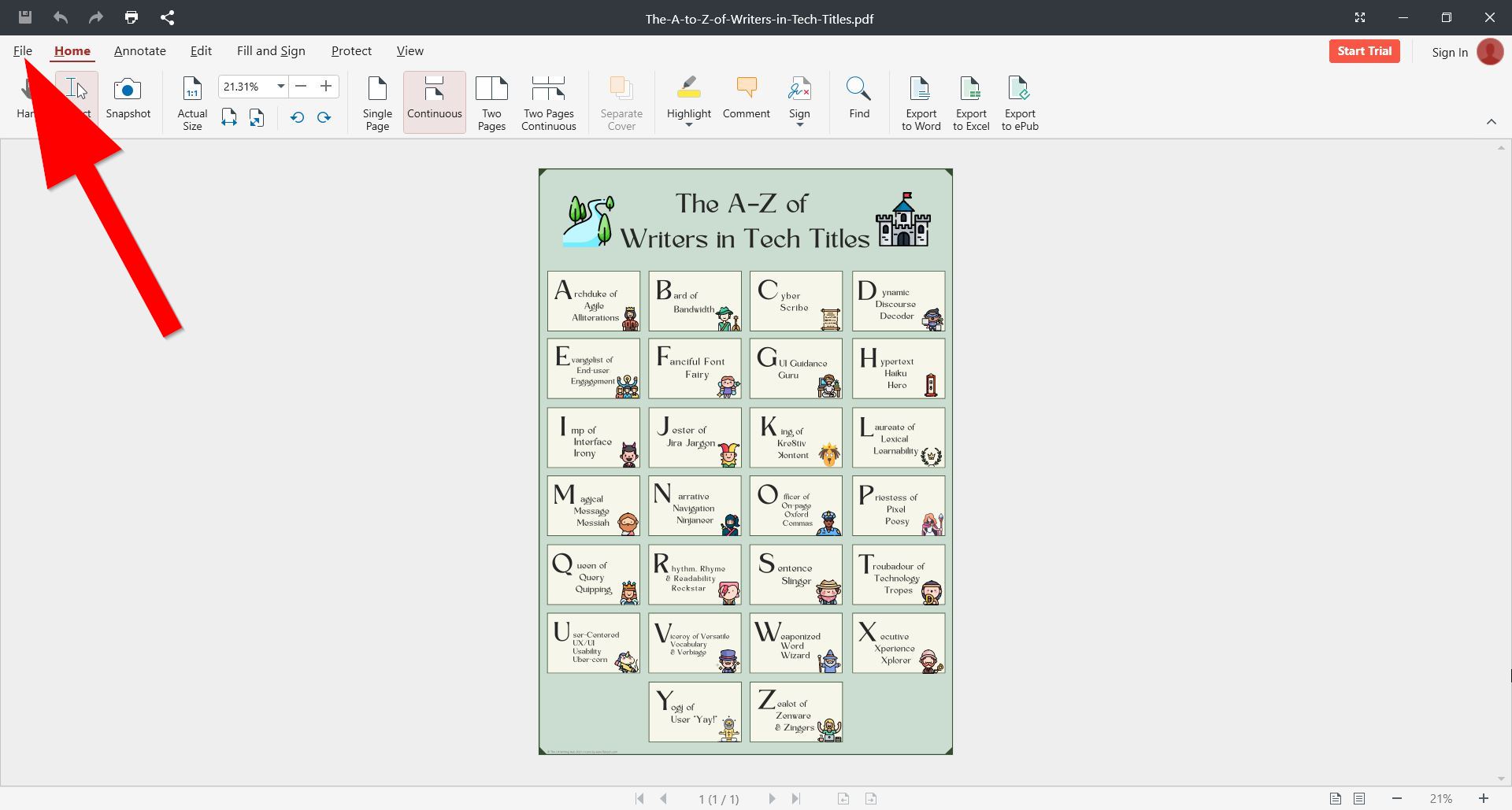 2. Click Activate.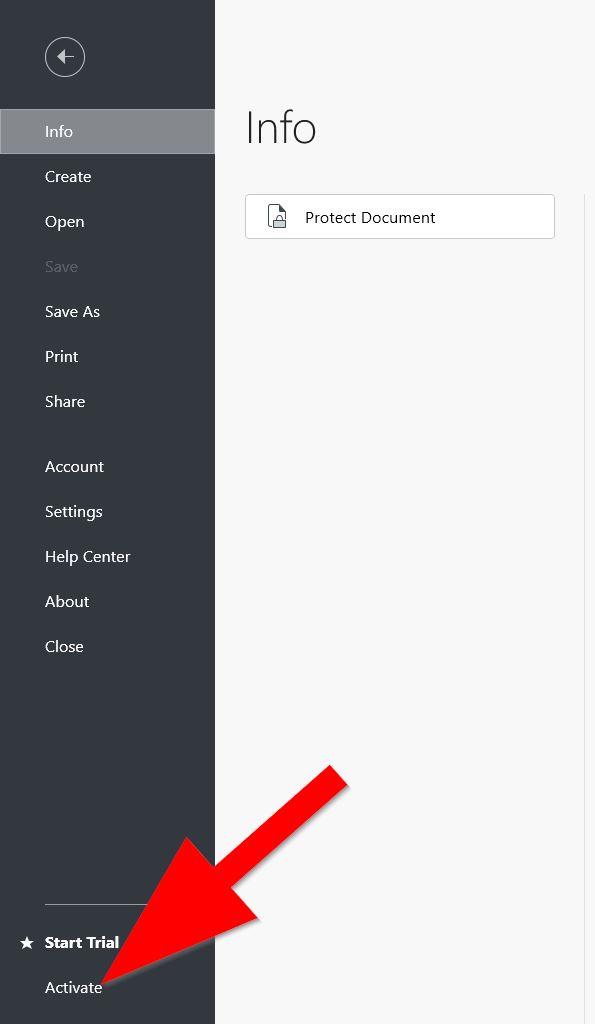 3. Enter your activation key, and confirm with Activate.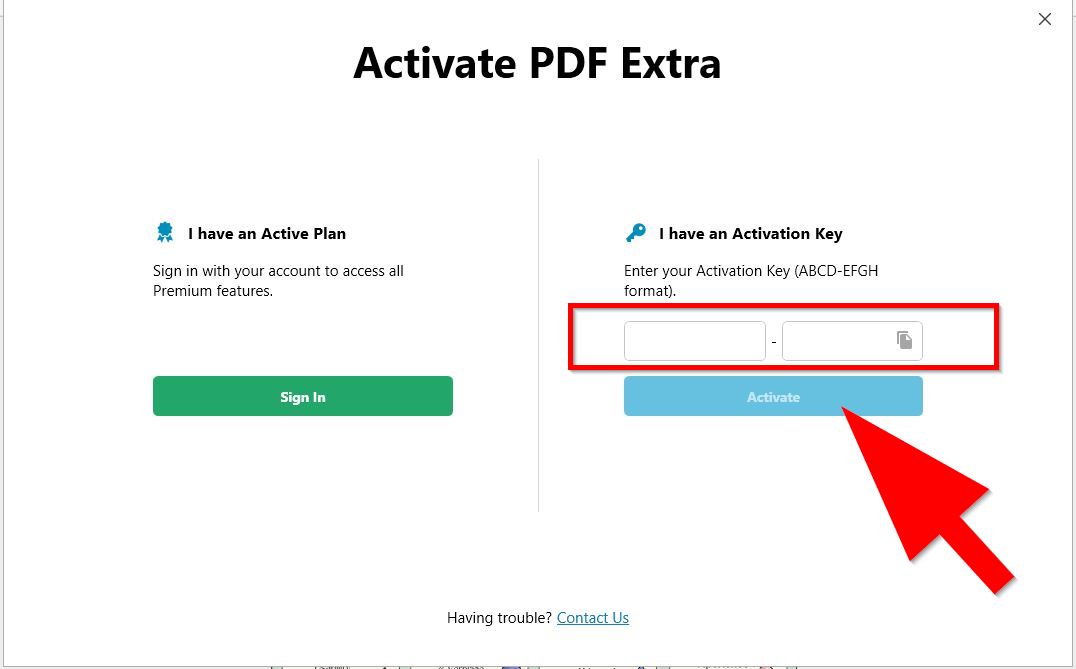 4. Click Continue.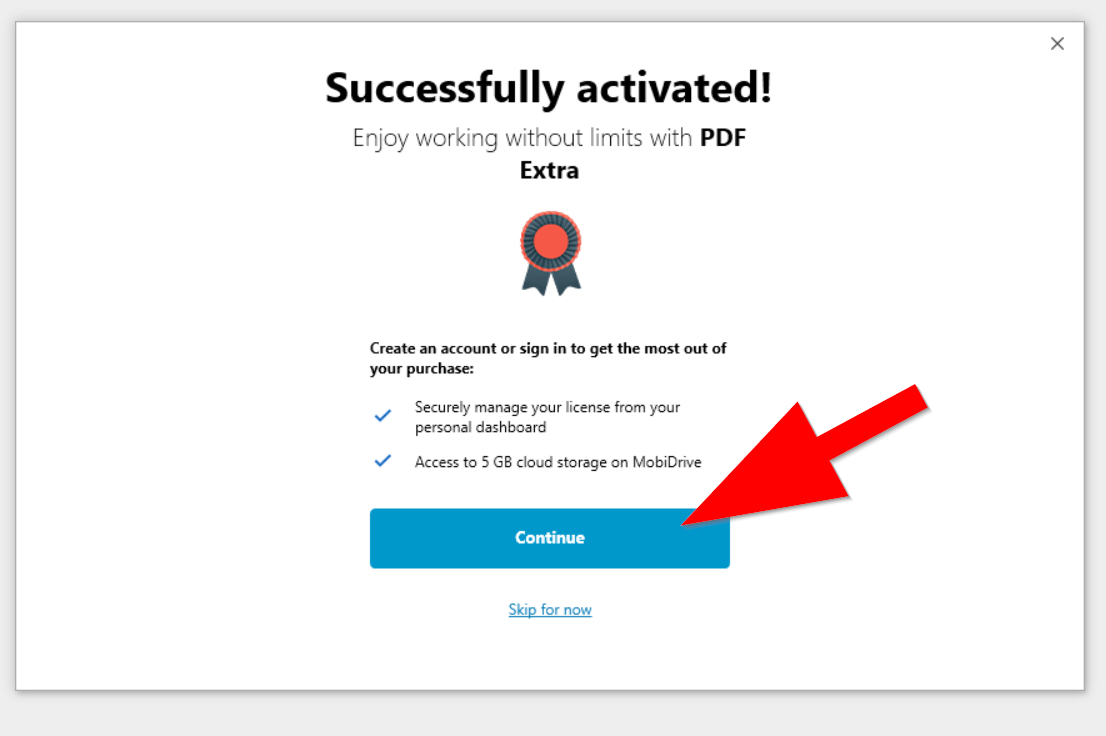 5. Choose a sign-in method and confirm with Continue.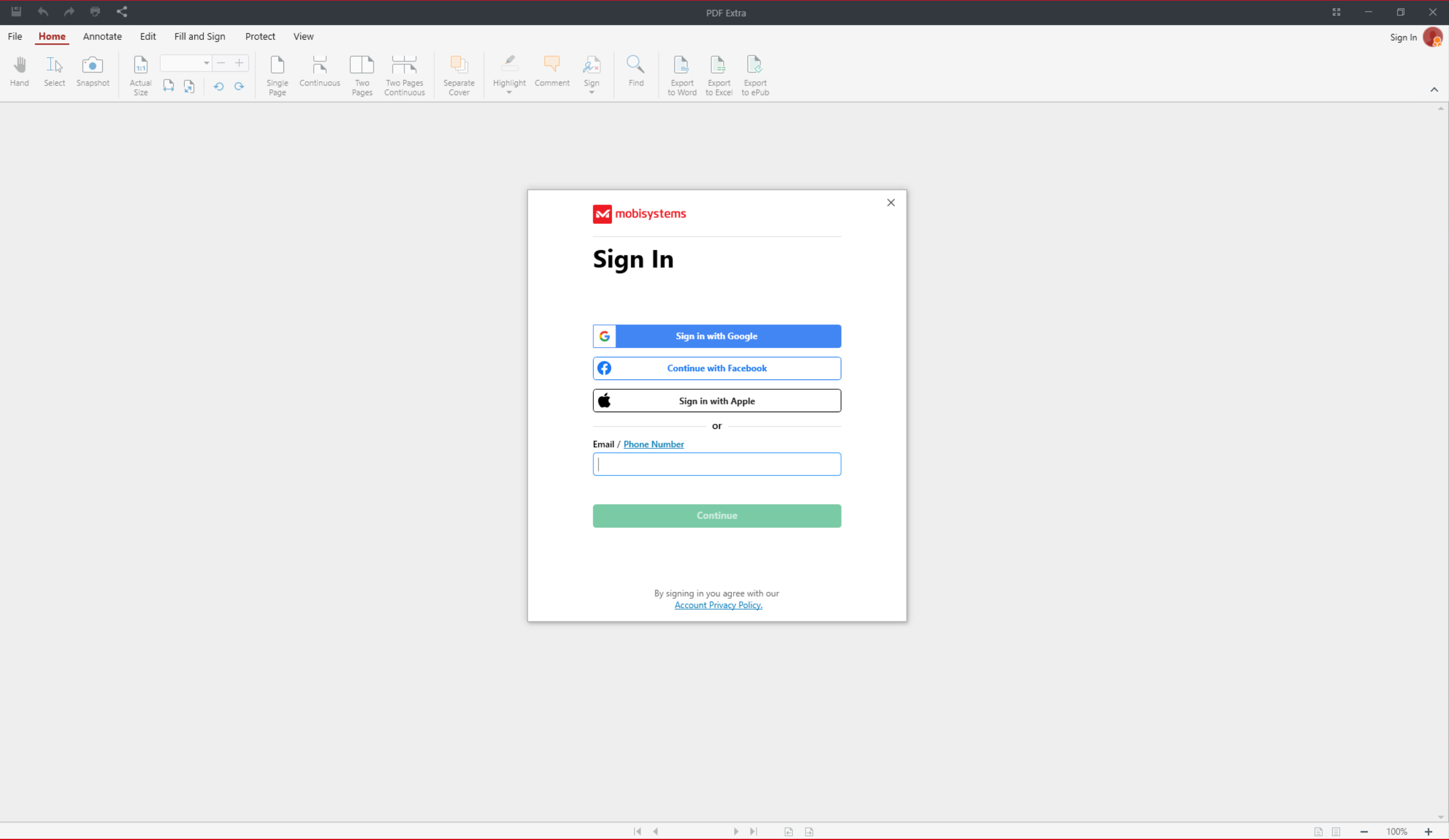 Having signed up for a MobiSystems account, your license will associate with that account.
If you want to activate your PDF Extra license on another device, read more here



You purchased or received an activation key for PDF Extra. 
Getting an Error message? 
If you have re-installed the app, or you're activating the app on a new device, you have already used your key to activate your PDF Extra plan. Your key is not needed because it's already active.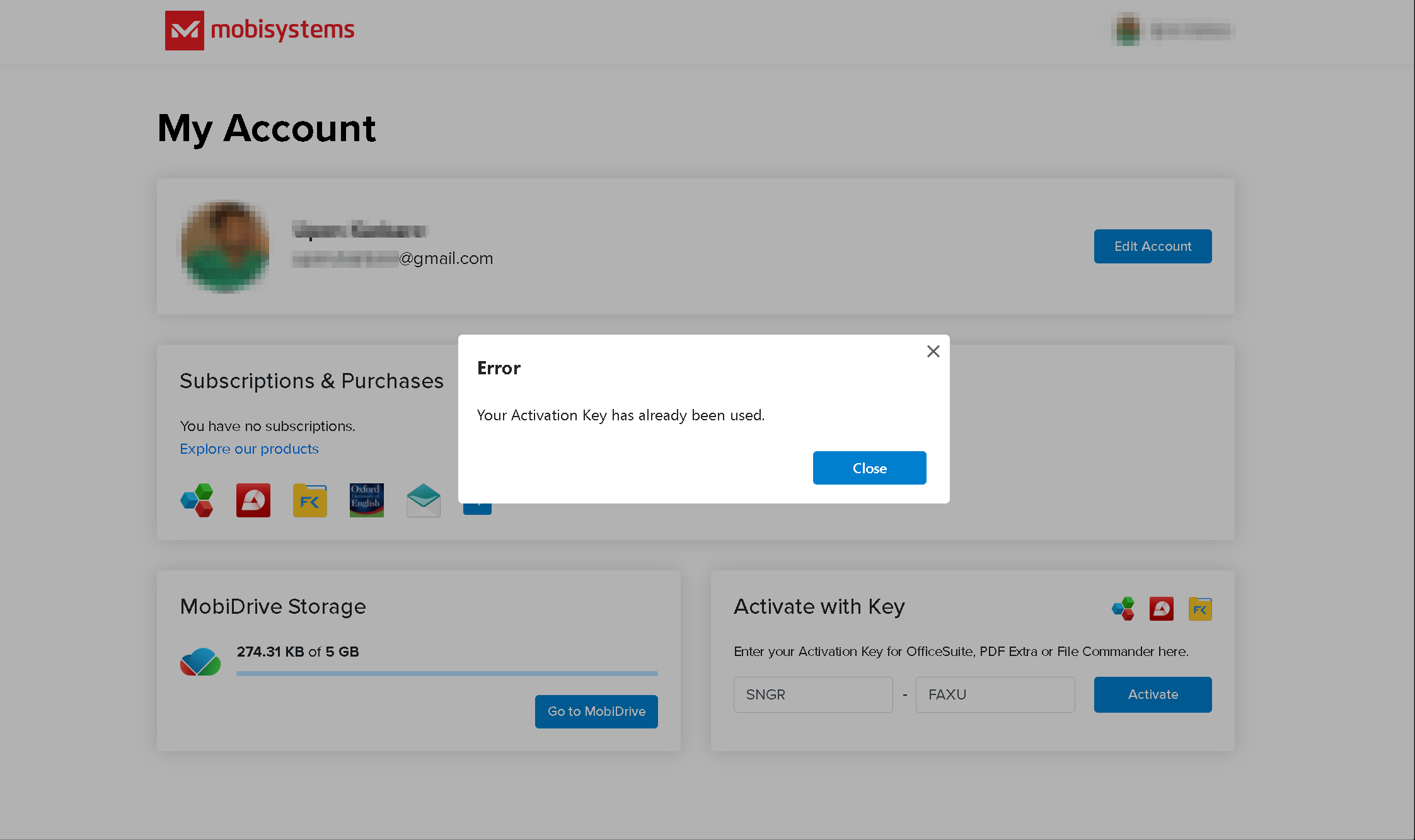 On your Windows device: 
(If you still haven't downloaded the app) Follow the link to download PDF Extra. 


Start the app. 


Sign in to your account with the credentials you have used for the key activation.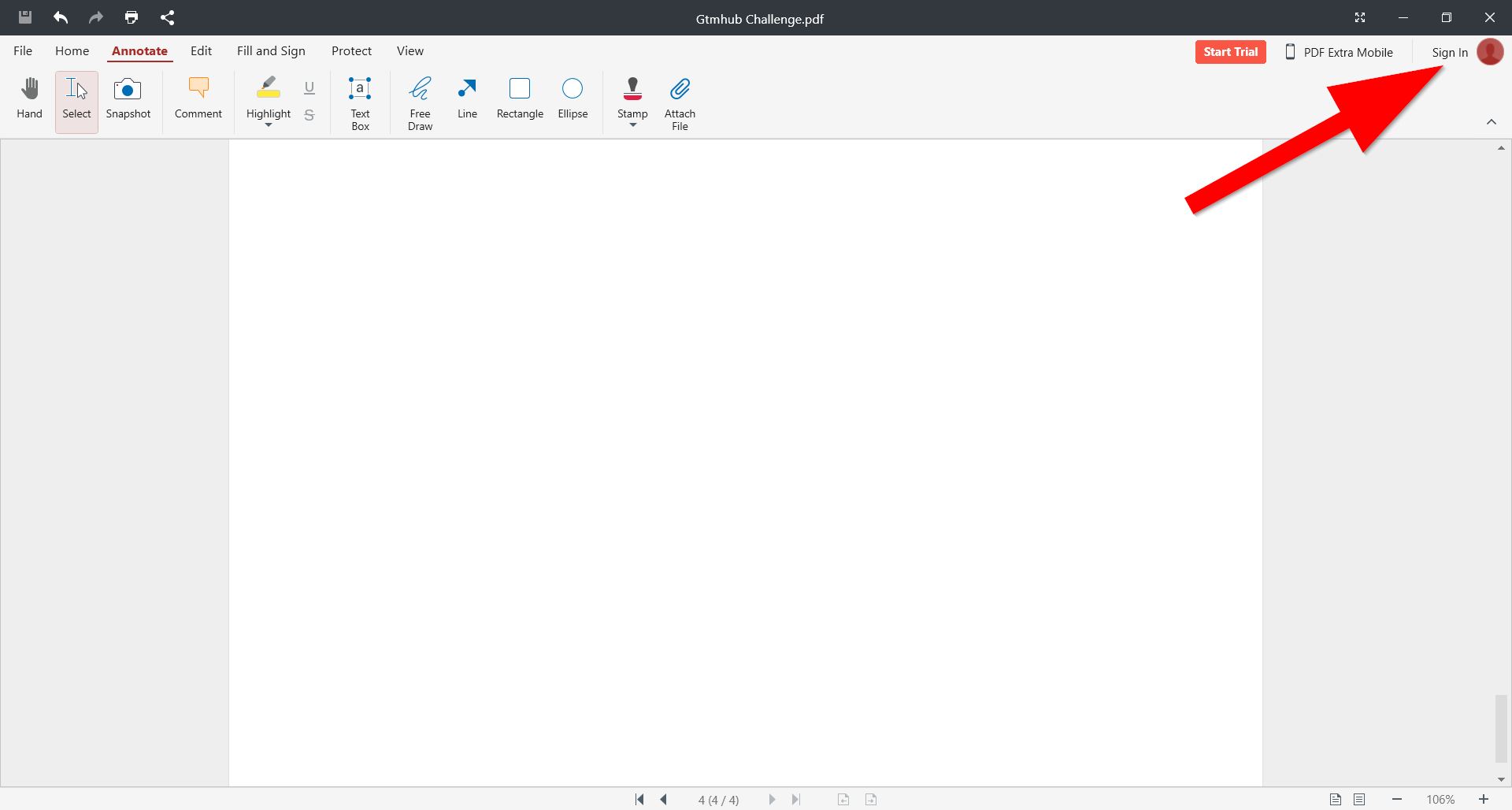 Sympthoms of a wrong version installation
If you've purchased PDF Extra 2021 but have installed PDF Extra 2023 you will not be able to activate the product with your 2021 key. This can happened for various reasons:
You have switched your PC and have downloaded and installed 2023 by mistake
Your 2021 installation has been erroneously upgraded to 2023
In both of these scenarios the software will present a dialog explaining that the currently installed edition is not the correct one for your license.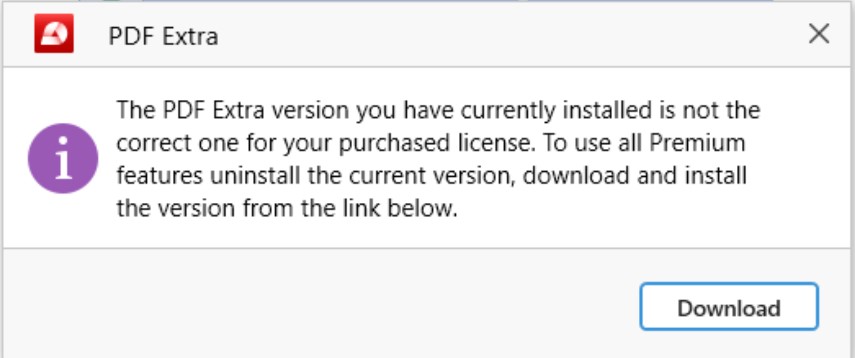 How to get your license back and unlock all premium features
Please follow all the steps below to solve the issue:
Uninstall PDF Extra and restart your PC

Download the 2021 edition of the application from:

HERE

Install it by double clicking the downloaded file.

Close any pop-up windows and click on Account > Sign In > Login with your account.

Click on Settings > Update Options > Select the "Never check for updates automatically" option.
To transfer your key-activated PDF Extra license on a new device:

1. Open PDF Extra on your new device and click Sign In.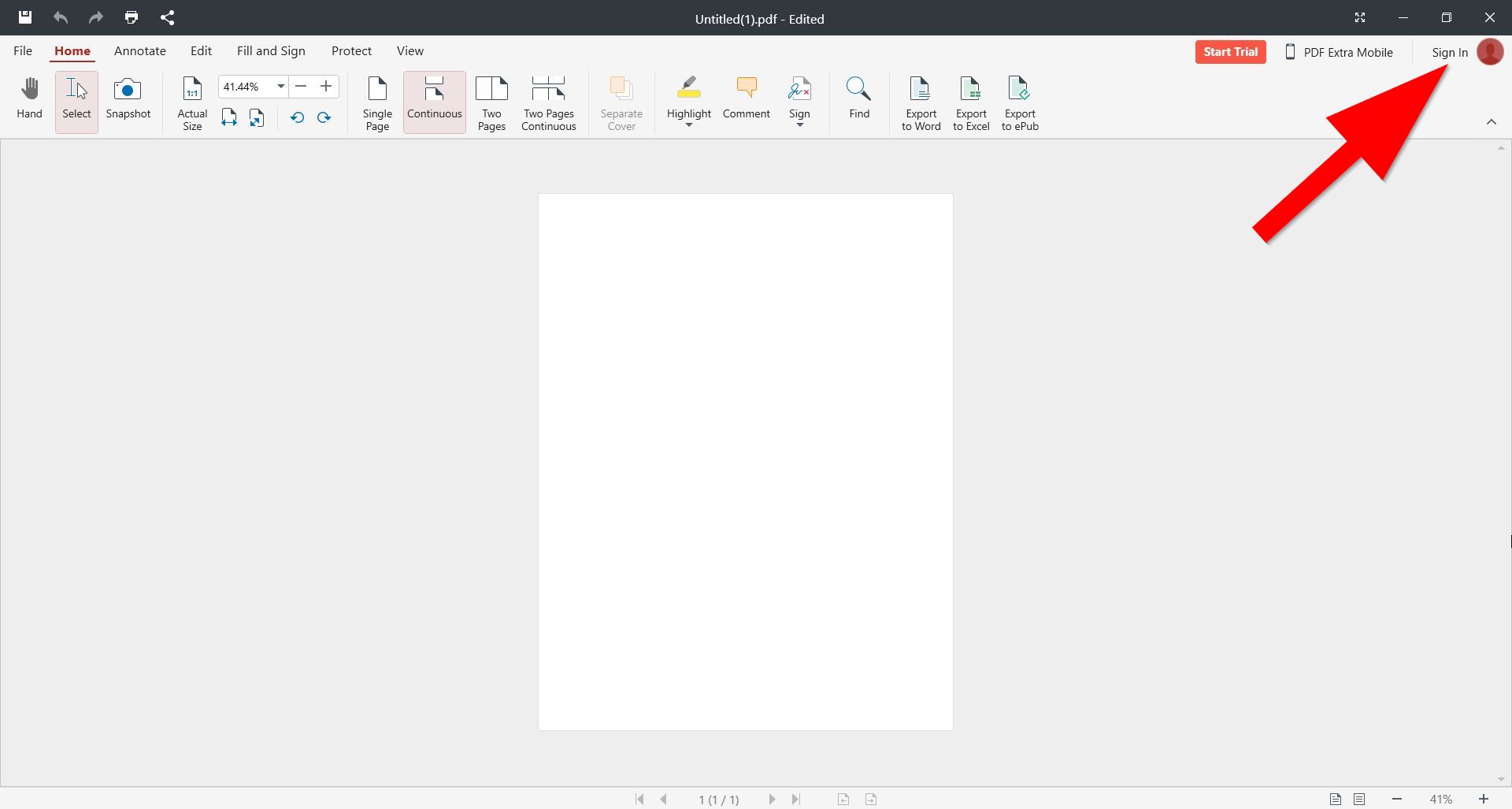 2. Use the same credentials and password you used for the initial activation of PDF Extra and click Continue.