Annotate to share ideas faster
Working on the same PDF with others can be a hassle if you can't communicate properly. Control the flow of ideas
and teamwork by using our powerful annotation features.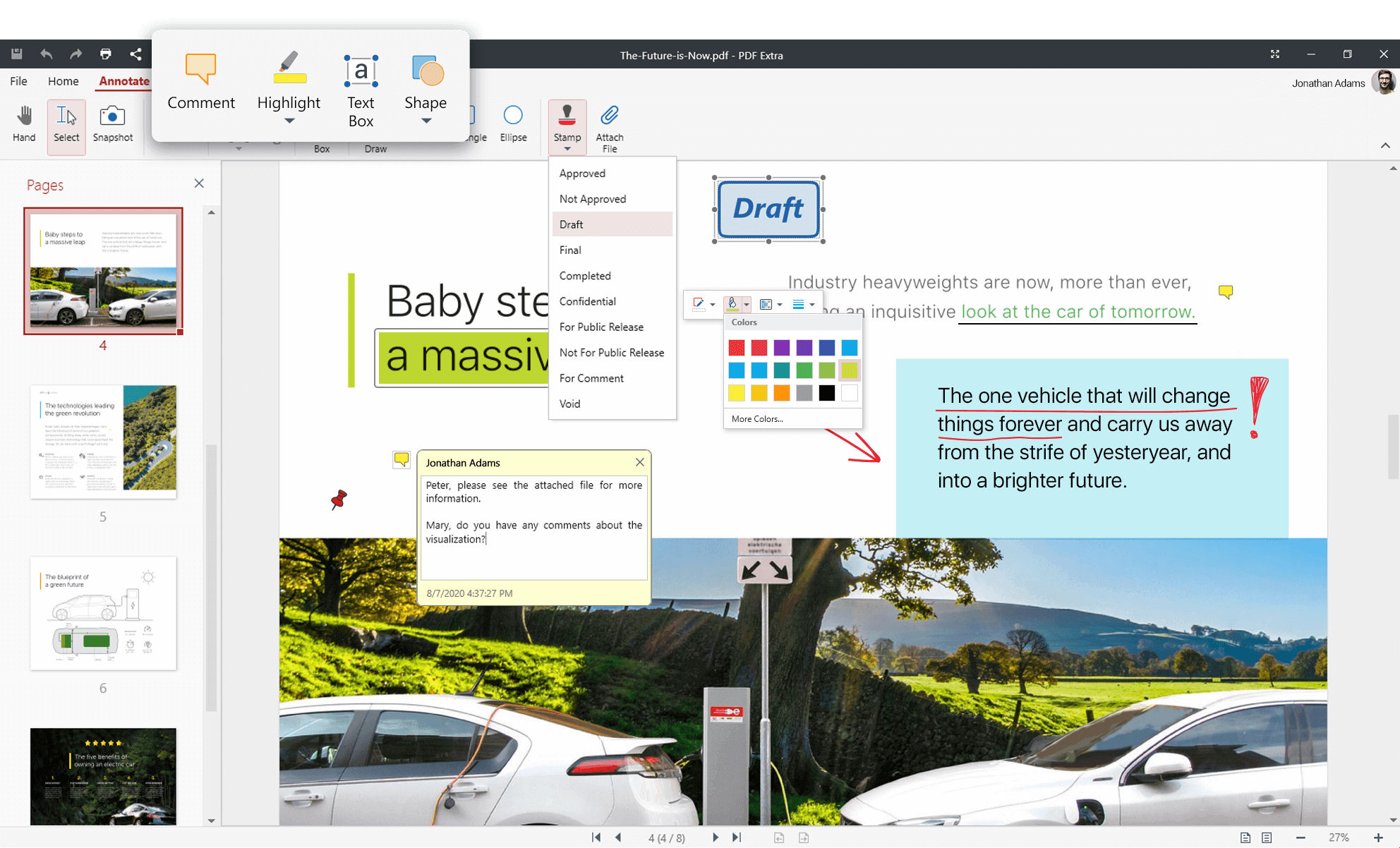 Watch video

Comments
Guide your reader's attention & provide
vital information in your PDF documents
by inserting comments. You can also
place text boxes to
provide insights into key areas.

Markup
Illustrate your thoughts with color &
creativity. Underline or color vital parts
of your PDF for faster reading. Create
snapshots of other PDFs with a single
click & attach them to your own.

Files & Stamps
When time's short and every second
counts,
just attach a
PDF stamp
to signify
project status. Not enough? Then
attach entire files to provide the
maximum level of clarity.

Draw
Show your creativity by drawing or
inserting shapes & then altering them.
Pick your preferred color, line width &
opacity to produce vivid &
well-presented drawings.