View PDF
While viewing your document you often need to jump to a specific page or change the layout or zoom of the pages. PDF Extra offers support for these options.

Page Outline 

The page outline contains the Table of Contents and any Comments present in the PDF. Tap Outline to access this information and jump to specific sections or comments of your file.
Go to Page... 

Tap and type a specific page number to jump to it quickly.
View Settings 

Your choice will be remembered by the app for future documents. As options, there are

Continuous
Single page
Two pages
Two pages with cover
Dark mode
Accessibility options help ensure that PDF Extra's functionalities are easily available to a wide range of users. The app supports zooming, text to speech and night mode.

Zoom 

Tap on Zoom and choose one of the options

Fit
Fit width
Actual size
Text to speech 

Text to speech is offered in a variety of languages
Scroll to the bottom and tap More options ... to set your preferred engine, speech rate or voice pitch
PDF Extra supports word search for your files.


Open a file for > tap on the overflow  > then tap Find 
Searching for individual letters, individual words or multiple words are supported
Results will be highlighted in orange. You can quickly switch between results using the
Previous
and
Next
arrows.
Every scanned, created, or converted file via PDF Extra is stored in your device's storage or in designated app storage.


Here's where to find them:
Scan to PDF - Find scans in your device's storage/image gallery or the Scans folder of the app.
Image to PDF - Find converted to PDF images in your device's storage/gallery.
PDF to image - Find converted to images PDFs in your device's storage/gallery.
After you edit/fill/sign a PDF Extra document, you can save it to a suitable location.

After you have edited the PDF Extra document,

1. Tap the file menu.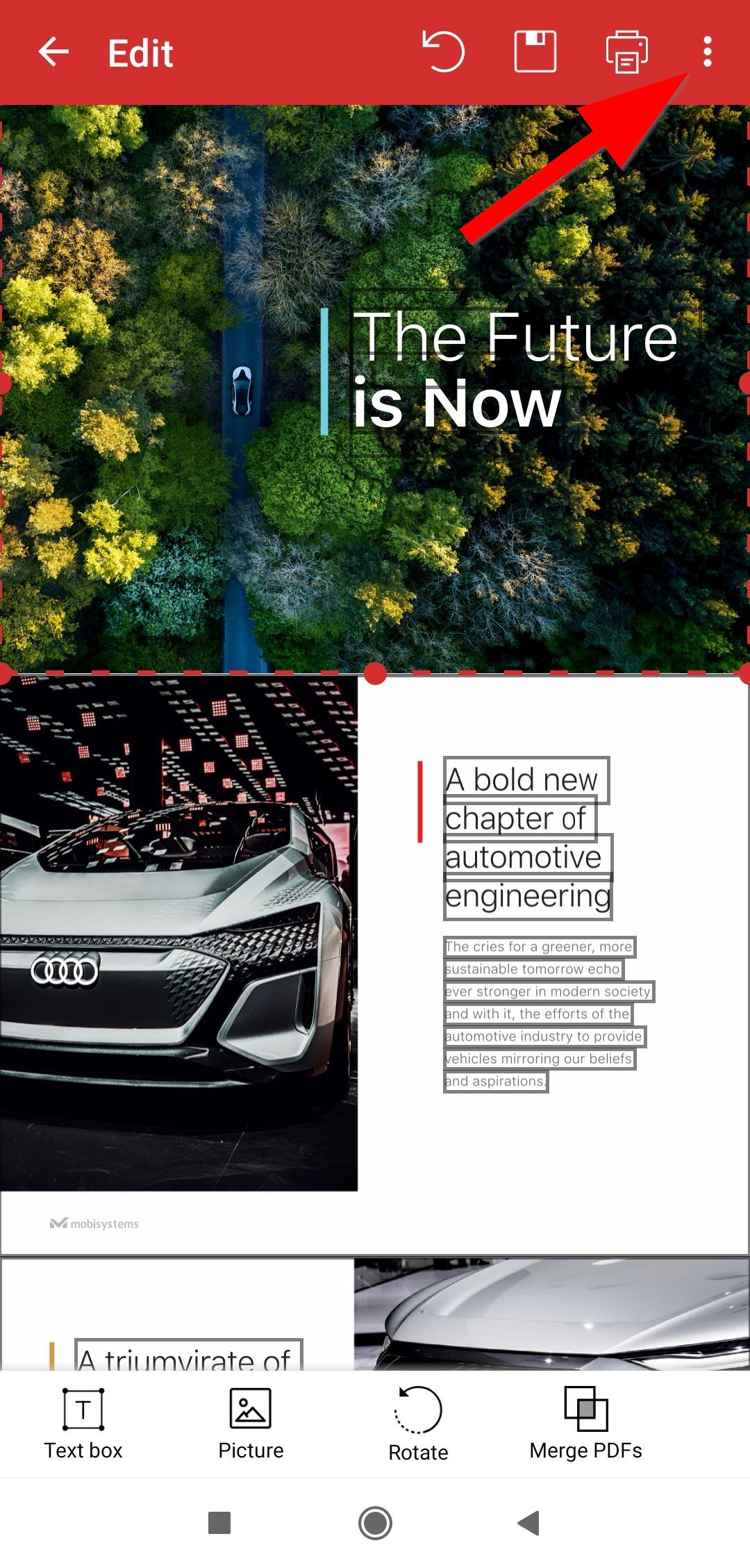 2. Tap Save as.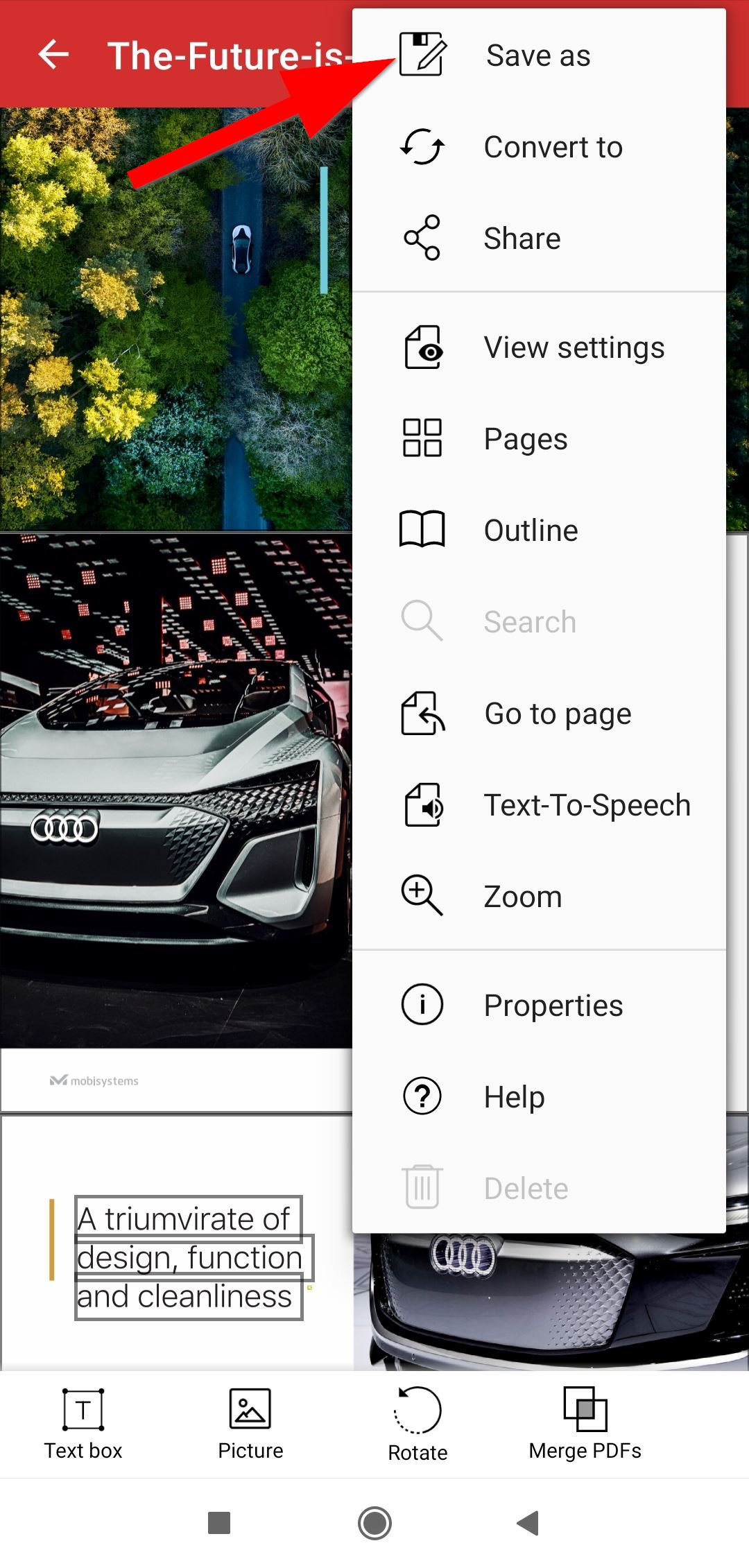 3. You will be located in the internal storage of your device. Tap Save.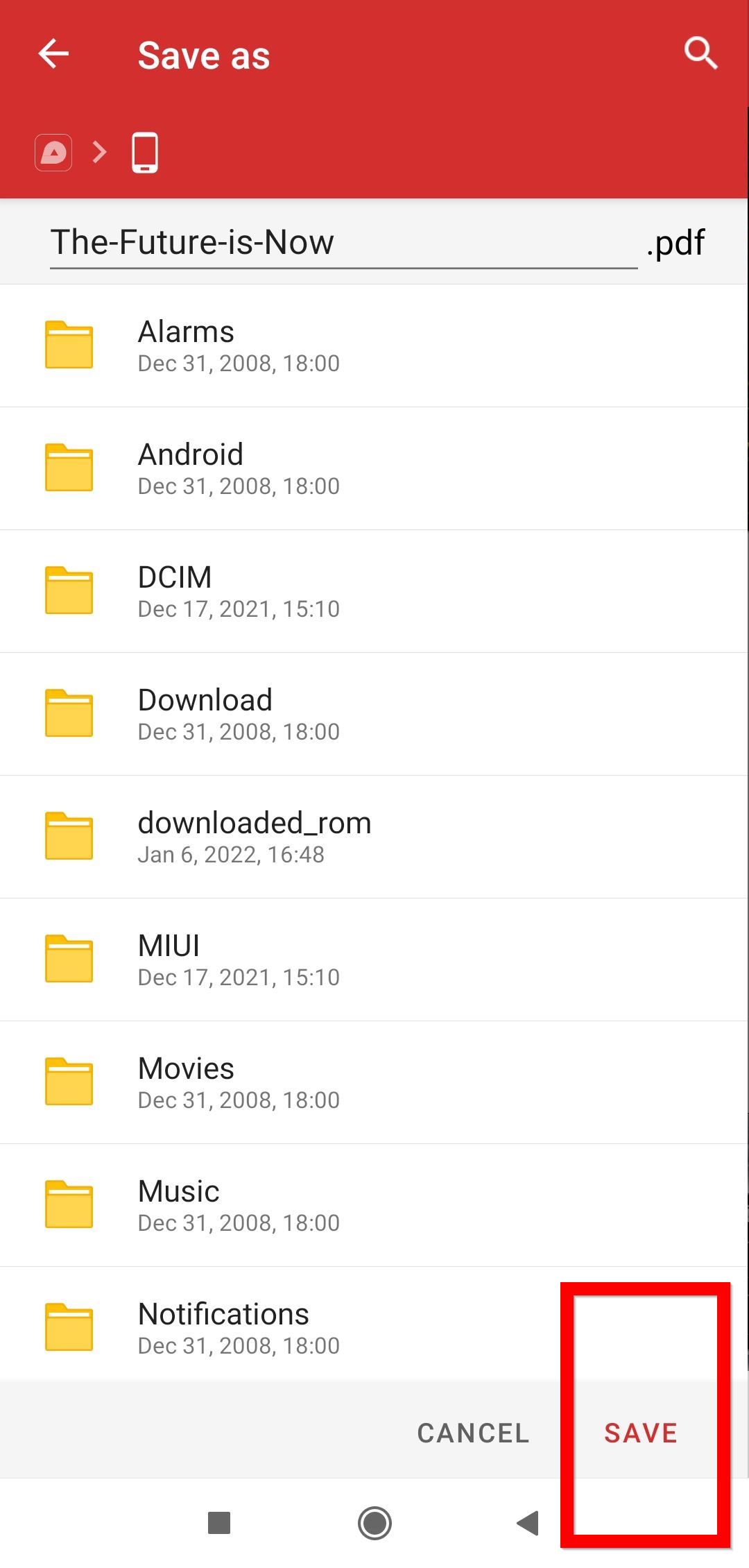 4. If you want to save a copy of the file in MobiDrive, tap Save as. Tap MobiDrive.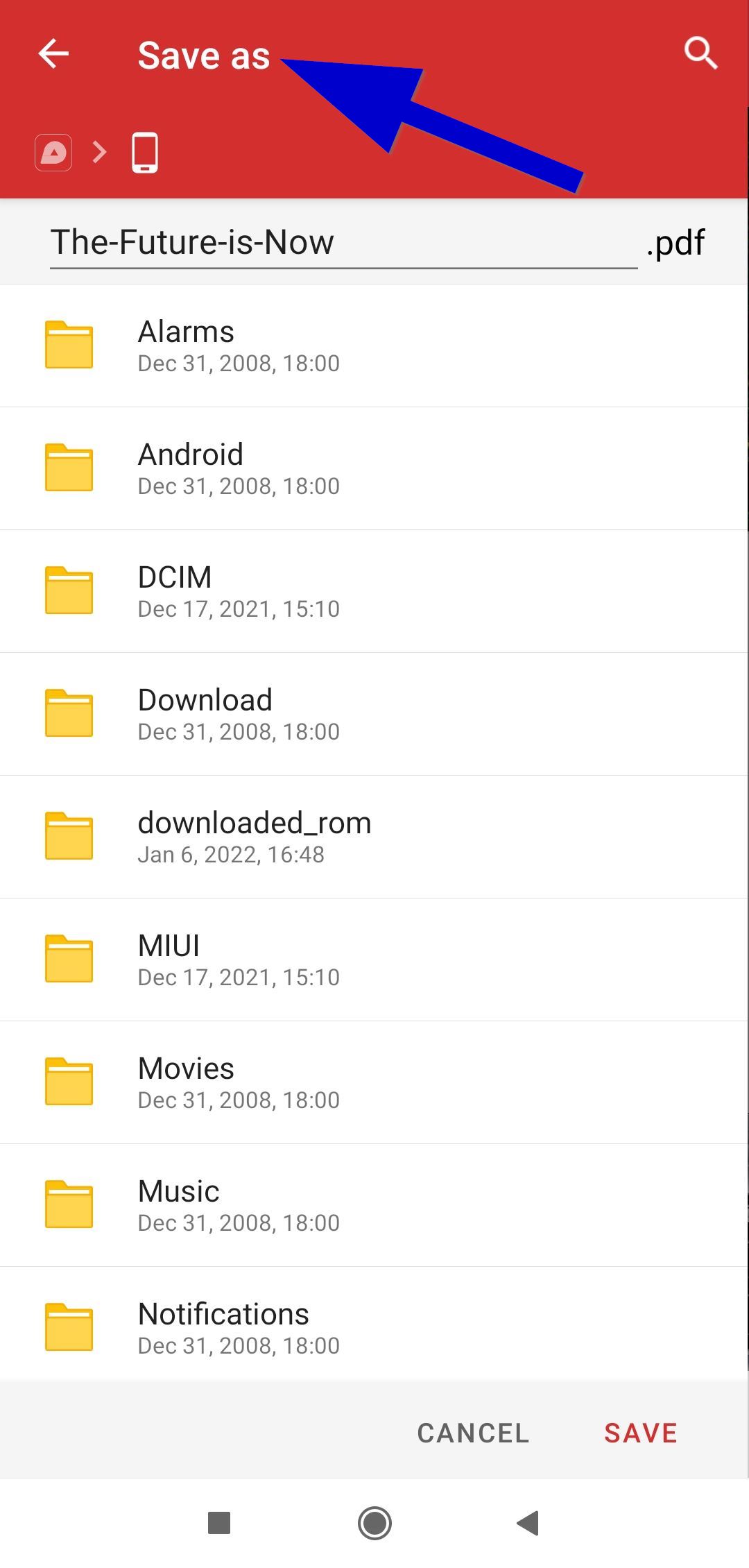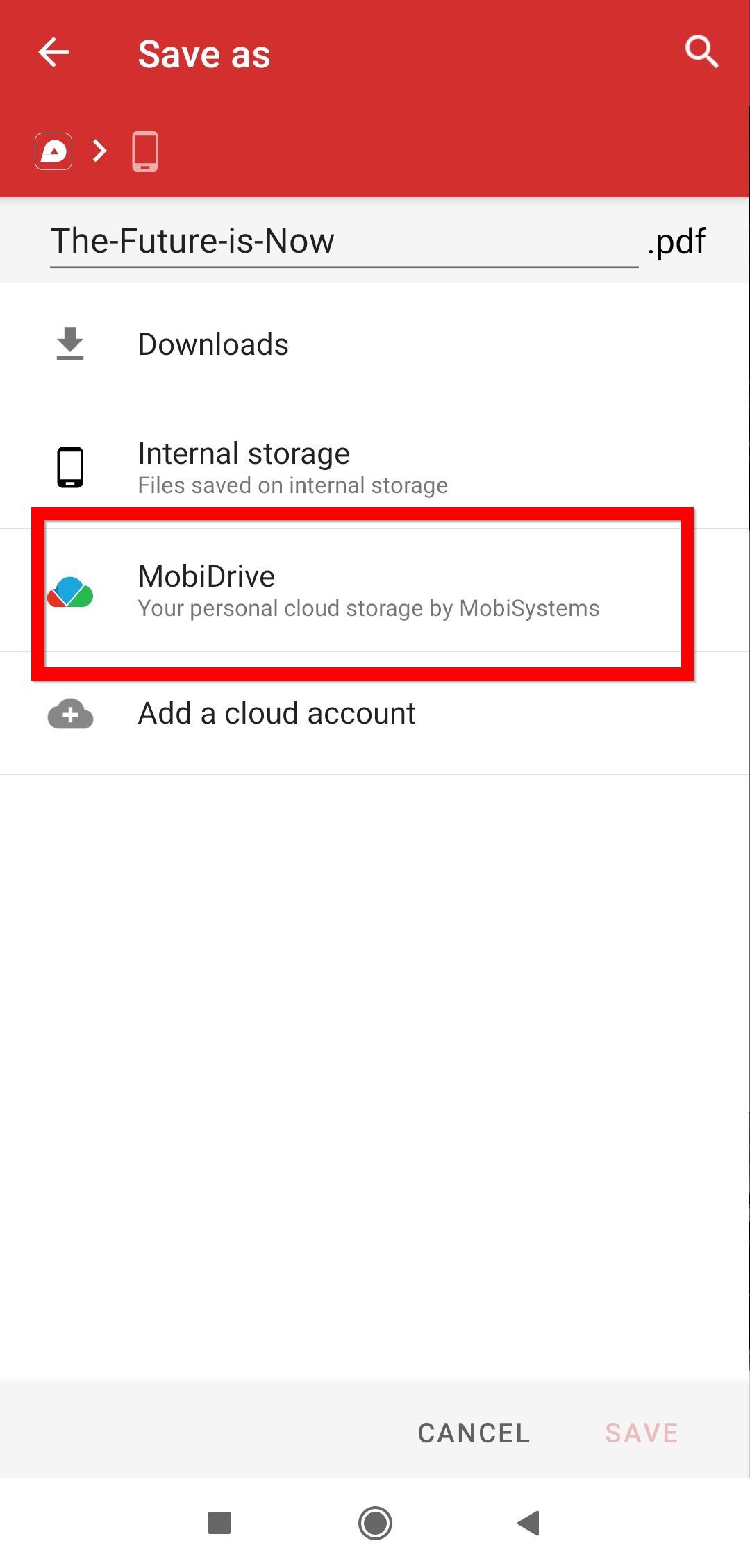 5. Tap Save.