View PDF
Search a PDF for a word

You can search a PDF for a specific word(s) by tapping the Search icon in the upper right.
Optionally, tap the search filter criteria button: 
Case-sensitive. Finds only occurrences of the words that match the capitalization you type. 


Whole words only. Finds only occurrences of the complete word you type in the text box.
The search results are highlighted. Use the Find Previous or Find Next buttons above the search bar navigate.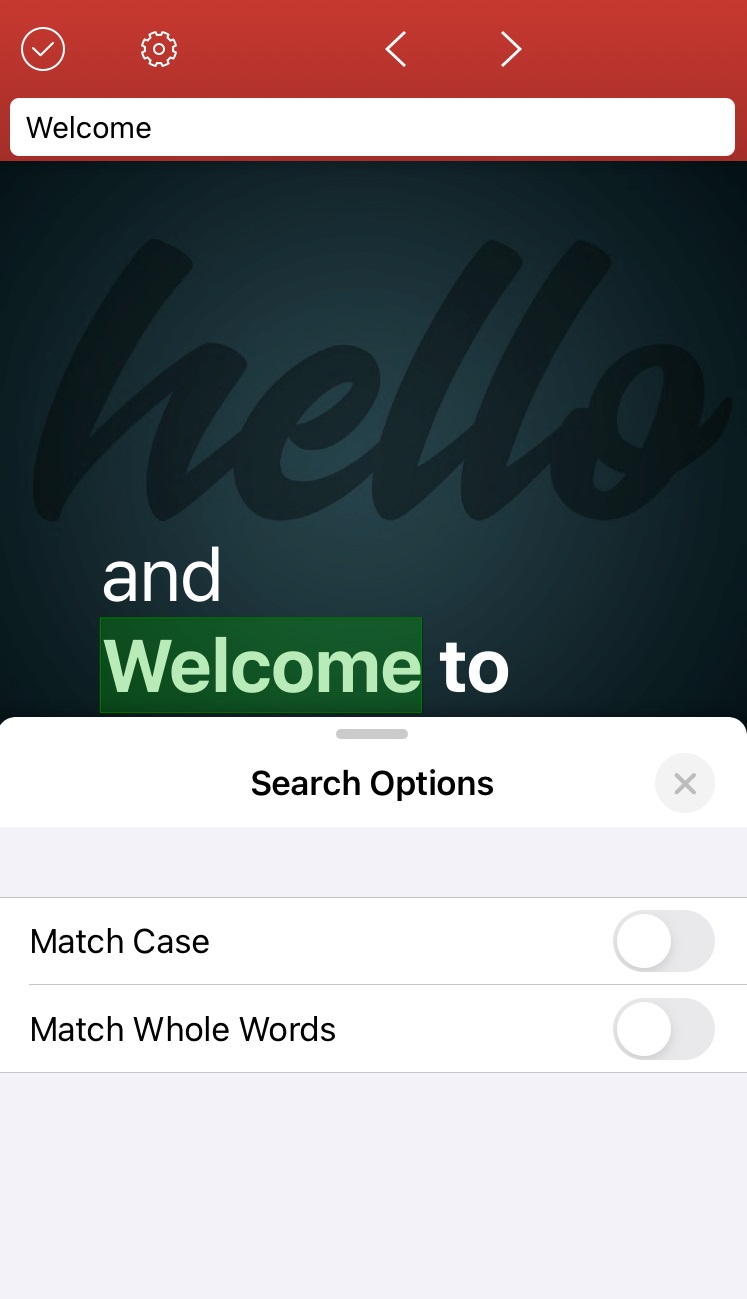 Use bookmarks to mark a place in the PDF to which you want to return, or to jump to a destination in the PDF, or a web page.
Open a PDF, tap the Bookmarks and annotations icon in the lower leftmost corner. 


Check the Contents tab for bookmarks.