Which one's better – iOS or Android? From a user's point of view, there has never been a clear winner. But if you do stick to the Android camp, you might have at one time wondered which is the best PDF editor app for Android. And while there are plenty of fish in the ocean, you should be very careful when you choose your future Android PDF editor, especially if you plan to tackle some of your work responsibilities while en route to the office.


You could always go for a free PDF reader and leave it at that. But sometimes, simply reading PDF files might not be enough, which is when additional options for editing and annotating the content in your project can come quite in handy.


What are PDF editor apps on Android capable of?

As mentioned, a proper PDF app for Android should not only provide good reading functions. If you aim for a better experience, it's more likely that a PDF editor would serve you better as such software can do most of the things necessary for office tasks and projects. Better yet, you should also be able to create PDFs from scratch, when needed, which is a feature that apps like PDF Extra fully support.

PDF Extra provides users with several ways to create a new PDF.


Create PDF from scratch. Sometimes, starting from a clean slate is the best you can do for your project as it gives you full creative control. Here is how to build your PDF on Android:


Open PDF Extra.


On the "Tools" screen, tap "More".


In the "Create" section, tap "Create Blank".


Customize your PDF by entering the measurements of your document, then tap "OK".


Combine PDFs. This is another super easy way to create a new PDF on Android, but this time, you need at least two other PDF files that you can then merge into a new document. Here is how the process goes:


1. From the "Home" screen on your Android device, tap the "Combine PDFs" option.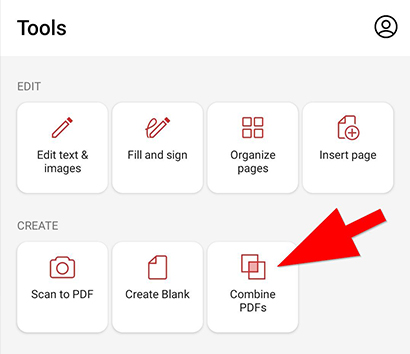 2. Choose the directory where the files are located (the MobiDrive cloud or Internal storage).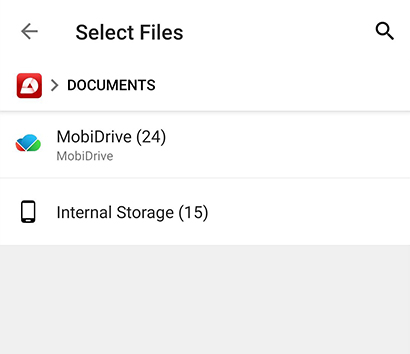 3. Select the files you want to combine (at least two) and tap "Next".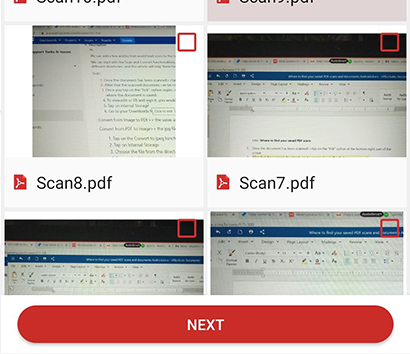 4. Tap "Combine" to confirm your choice.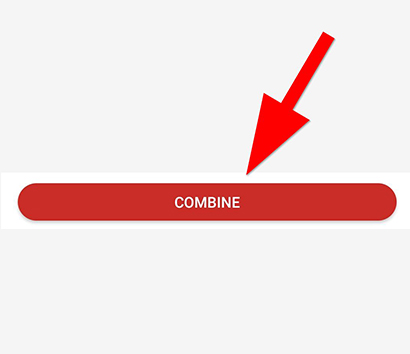 Scan to PDF. Probably the most convenient way to create files using a PDF editor on Android. It is a quick option that gives you a fresh PDF document in seconds. Here is how to do that:


1. Tap the "Scan to PDF" option.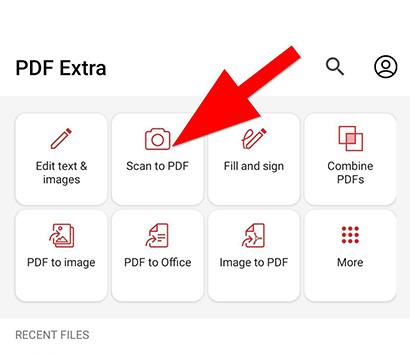 2. Scan the content you need with your phone camera.

3. Tap the taken photo.

4. Name your file and make adjustments, if necessary.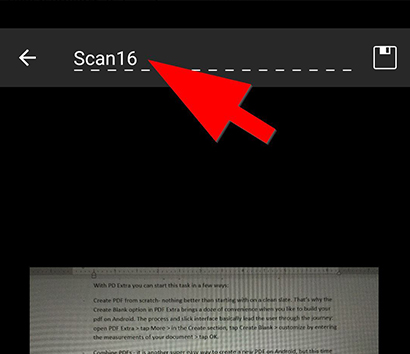 5. Tap the "Save" icon on the top right.

6. Voila – you've got your brand-new PDF from a scan!


Convert PDFs to other file formats. Yet another top-notch option when dealing with PDF editors for Android. Converters allow you to quickly turn a PDF to other popular file formats, such as images, Word and Excel documents, ePub, and more.


Which is the best PDF editor for Android?

When choosing your first PDF editor, you should consider a few things before committing to any product. Generally, the best Android PDF editors can provide you with much more than just simple PDF reading. Creating, merging, converting, annotating PDFs – all of this and more should be included to enable you to change just about anything within a PDF file if you so desire.

With that out of the way, some of the most praised Android PDF editors as of right now include:


PDF Extra
Adobe Acrobat Reader
Foxit MobilePDF
ExPDF Reader
PDF Reader Pro
Xodo PDF
PDFelement
Kdan PDF Reader


Among all of these, PDF Extra stands out since it offers the complete package and a simplified workflow not just on Android, but on iOS and Windows devices as well. Whether it's filling and signing documents, adding digital signatures and passwords, or printing and sharing your work, all is available just within a tap (or a click, depending on the variety of devices you like to work on).


How to choose the best PDF editor

Choosing the best Android PDF editor is a purely subjective decision. Before choosing, however, consider the main reasons for selecting a given app. If you need it for more simple tasks like reading a file, you won't miss out on features if you get a more trimmed-down version of a PDF app since all of them allow you to read documents anyway. If you need it for adding signatures, markups, and other annotations, aim for a PDF Android app that focuses on these features. If you are more of an experienced PDF user or need all there is in terms of PDF editing, you should consider an app that offers the whole package.

All in all, perhaps the best way to make the right decision is for you to go through a bunch of apps first. Put them to the test and find out how they function. Experience their user interface and approach towards you. And don't immediately run to the most popular name on the market, either. It might be a good pick based on its popularity and user base, but at the same time, it might not work for you and your professional necessities or work style. That is why the best approach is to try out a few PDF editor apps for Android, make a list of pros and cons for each, and then make an educated decision. Hopefully, you'll find what you need without wasting too much time.

And if you don't want to spend time in endless research, you can always go for PDF Extra – it has everything you'll probably ever need and then some when it comes to working with PDF documents. Many people seem to agree, too – our app is currently used by over 65,000 active users!


Download our PDF app for Windows 10 and 11 today.