Creating PDFs using a PDF converter

The software's built-in PDF converter engine allows you to seamlessly create PDFs from any Microsoft Word, Excel, and Powerpoint file without breaking the original layout and formatting. This is an incredibly useful tool to have when you want to share your file with someone who may not have the necessary software to view your work.

NOTE: This feature is only available to users subscribed to our "Ultimate" plan.


To take advantage of this feature:


1. Go to "Create" → "From Office Documents".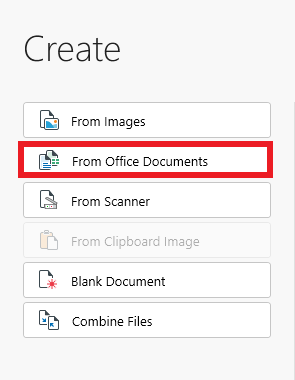 2. Choose where your Word, Excel, or PowerPoint file is located.


3. The file conversion process will start automatically.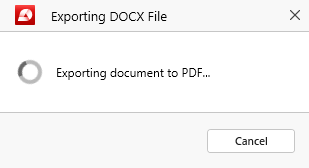 4. You can continue working on your newly created PDF.